8 Ways to Promote Small Business Saturday | Business 2 Community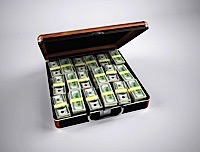 Small Business Saturday is coming up.  Learn how you can help promote it.  This article offers some excellent ideas.  Ed.
It's wedged between Black Friday and Cyber Monday, a day set aside by American Express to encourage people to shop locally.
If you own a bricks and mortar business, you have opportunities galore to promote Small Business Saturday for free. This year it's celebrated on Nov. 24.
Here are eight of my favorite ideas:
1. Create a "husband only" or "wife only" shopping day on Nov. 24. Email each spouse a list of what the other one wants.
Thanks to Mariah Smith of Mississippi State University for this idea. She says: "When it comes to shopping for the men in my life, I know it should come with shotgun shells or be electronic or camouflage. If I got an email from the local sporting goods store with a list of their desired items, I would be thrilled." She has more tips on how to use technology to promote Small Business Saturday.
To read the full, original article click on this link: 8 Ways to Promote Small Business Saturday | Business 2 Community
{iframe}http://www.business2community.com/marketing/8-ways-to-promote-small-business-saturday-0335013{/iframe}
---